MACHINES
Our machines allow us to create items from sheets having a maximum surface of 2000x2500mm. The fully-automated management of moulding cycles ensures a constant, high quality during the production and the repeatability of products over time.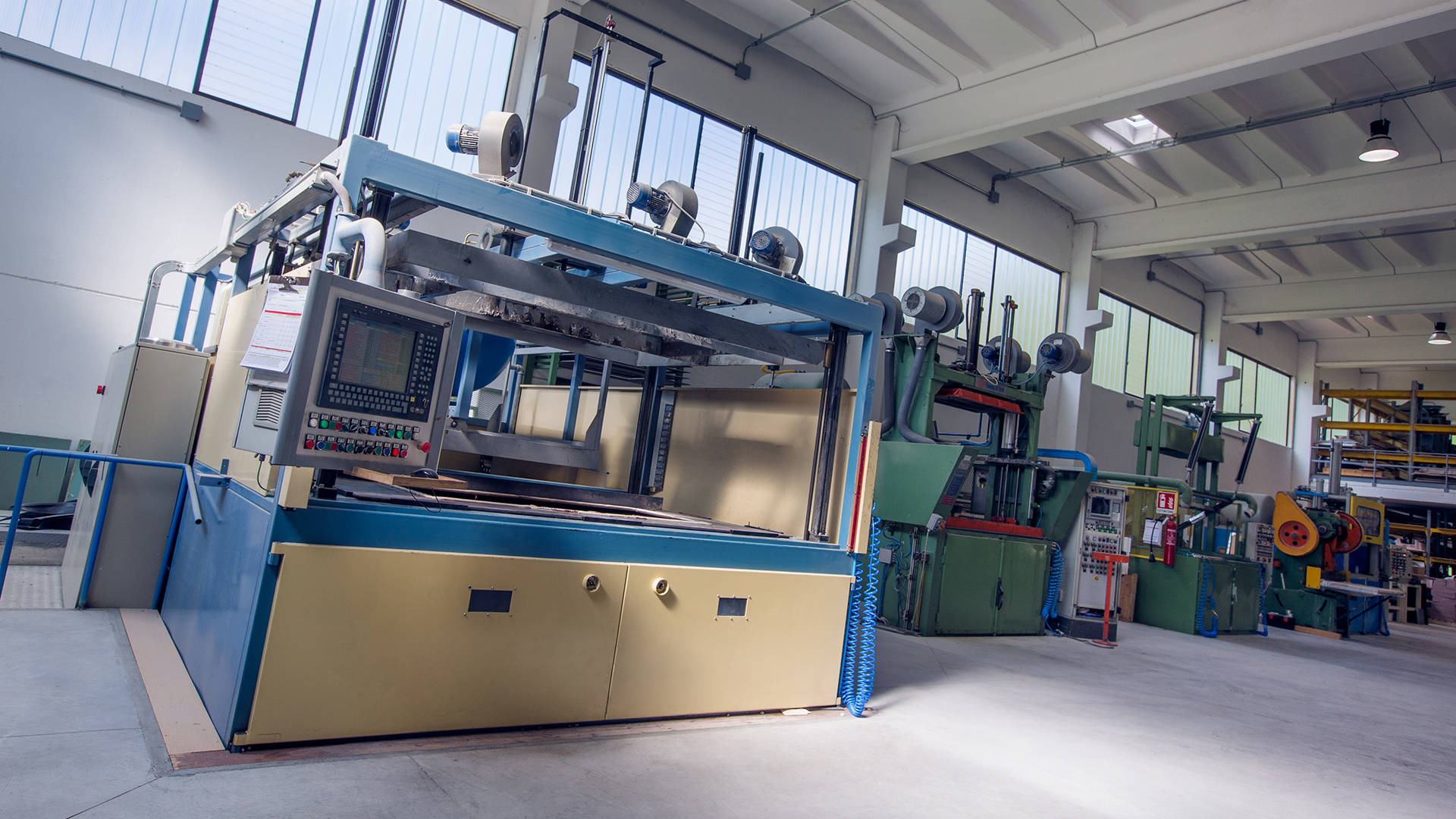 Thanks to our long experience in this field, we are able to foresee and prevent any kind of aesthetic or structural problems that a new project might present. In addition to this, when it comes to 'inherited' items which are currently being produced and which have visible problems, we are able to implement various countermeasures to reduce or possibly to eliminate frequent problems related to the accumulation of material in difficult areas. We can also create items without deformation and, if needed, with undercuts, although it is always better to avoid this kind of situation.
The above explanations are applicable to simple moulds without movements, whereas for more complex projects we are able to design and create moulds to meet all your needs. Every detail is then trimmed in specific CAM workstations. If it is necessary, we can also weld, glue or assemble any component, according to your requests, using the most appropriate technology.